Type of DJ:

Laptop/Mouse DJ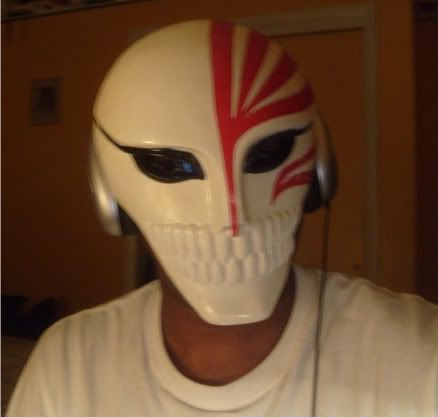 What got you into DJing?
Well, when I first came to WCCR - City College Radio, I was instantly surrounded by Laptop DJs and Turntable DJs, that knew how to rock a crowd out. Coming from high school, I was pretty much a lame, that was hardly invited to anything. So, I thought,"I can get good at this...then..the same people would have to pay me to do their parties! Plus, this is fun!" So, I asked for the Traktor program from one of my friends, and got it.
How long have you been a DJ?
For 1-2 years now, and still going.
What was your first experience as a DJ like?
Well, A friend who had a laptop would practice DJing all the time. I kind of knew how he ran it, and I wanted to learn. So, one day, he had left his laptop inside of the production studio at the radio station, and I jumped on. When I realized that I could sync, and sync good - not well, good - I wanted the program for myself. When I got the program, instead of being told, "Hey, here's how you do it", I was told, "Have fun,and learn it yourself." So mostly, all of what I have done, I've learned to do by myself, with the exception of Tear-Drop, one of the Pro DJs at WCCR.
Why did you start DJing Anime music, and what got you into it?
Well, I wanted to start DJing clean music. I didn't want to DJ just the rap/hip-hop, dancehall, etc. anymore. The main reason is because I received a revelation kind-of, and I wanted to change myself for the better...(church does wonders)..so, I decided I'm gonna try DJing Anime. I first had 250 songs to work with, and that's how I started.
What got me into Anime Music? Nappy Did. Alex, one of my dear friends, one day, introduced me to Genesis of Next. We were sitting in the on-air studio, and he played something from some anime, and I was like, "Whoa...they actualy have the anime these songs as whole songs?" When he showed me that they did, we played Anime music on air for 2 hours that day, and 4 hours the next. And I had FUN. It was new, fast, happy, and everything else you could think of. I'm glad for that day; I would not be where I am if it wasn't for that day happeneing.
Who are your DJ idols?
All of the Pro DJs at WCCR. These guys know what to play, how to play it, and can make a crowd go nuts. Especially Scoop, Tear-Drop, DJ M.E., and DJ Sassy Baby.
However, my Anime DJ idol is DJ Jinnai. I was looking for the longest 2 years ago who was DJing Anime right now. There are a lot now, but not as much back then. I saw Jinnai on Youtube, and he seemed like a cool dude. However, he said he just DJed anime conventions ONLY. I didn't want that, so I set it out to become better than him.
I actually am in conversation from DJ Jinnai. I'm not trying to be better than him anymore, because he is teaching me well. I ask him questions, he answers me back..he enjoys my mixes,..It's someone I am very, very glad that I found and talked to on Youtube.
What has been the best encouragement you got DJing?
Jinnai told me that my approach of using mostly original songs has inspired him to use more originals as well, and he thanked me for my mixes. When I read the PM he sent me, I feel too good inside...for me to have an effect on him, it is mindblowing. I would have never dreamed to be told this so early.
So, what do You DJ Now?
I DJ Anime (contains a various amount of genres, including Electronica, J-Pop, J-Rock, DnB, Eurobeat, internet meems, etc.), Rap/Hip-Hop, Reggae-Dancehall, and R&B.
What is your goal in DJing?
DJing at an Anime Convention (preferably NYAF/NYCC 2010.)
Best DJ Moments?
The random practice..>_>.."sessions".
.at WCCR.