On Saturday, May 8 @ 7-11pm Student Life presents:
'CCNY Got Talent'
12 Finalist remain, There is only one grand prize. Who will win one free year of rent in the Towers? Come Saturday and find out.
Aronow Theater, NAC Builing, CCNY
160 Convent Ave and 138th Street
NY, NY 10031
We have 4 WCCR members in the showcase!
Jay Woods
Captain of the Mile High Club
Prince Charming


Nicole 'Trance'
Lady Prodigy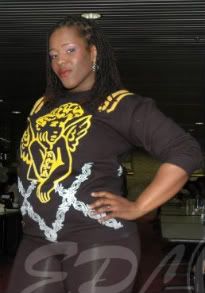 SONG DANCE
"Song Dance baby,
You can get the sex no romance baby"